| introduction | products | machinery |
---
The history of the firm ELITEX OK Ltd.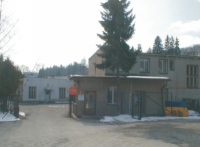 Our firm originated in the year 1961 when an engineering plant NAVETA arose from
the originally wood-processing plant TOFA, focused on the production of gears for
gearboxes of textile machines. The name was changed to ELITEX with no change in
the production programme in 1976 which remains a part of the concern enterprise in
Jablonec nad Nisou henceforth. In 1990 the concern enterprise changes to a state one
and this one becomes a joint stock company with the name TTP-ELITEX a.s. after the
year 1991. This joint stock company sells its division in Jablonec nad Jizerou in 1995,
out of which our company arose at the same time as a private company ELITEX OK
Ltd. The initials OK that amended the original name are the initials of the name of our
main production programme i.e. gears (in Czech "Ozubená Kola") which as you can see we have been producing with a
tradition of almost 40 years.
Our firm has 90 permanent workers at the present who produce a wide range of gears, gear-belt-pulleys, sprocket wheels
and other parts with various types of gearing, including grinding and heat treatment. A separate production progra-
mme are gear-boxes to put on and chain couplers. Click here to get more info.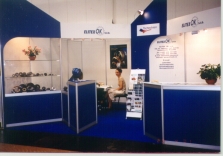 Our products are regularly presented at the "Engineering fair in Brno " and our
firm participated as exhibitor in the engineering fair "HANNOVER MESSE"in the
years 2000 and 2001.

Our products find widest usage in various industrial braches and our and our busi-
ness partner are, apart from the inland ones, firms from Germany, Austria, Italy and
Slovakia
In the case of use of our products in your present as well as prepared production
programme we will be glad to be your business partner.


We took over the prestigious prize for quality in Paris in 2000 .

14th EUROPE AWARD FOR QUALITY-2000
( New Millennium Award )
Address :
ELITEX OK s.r.o.
Jablonec nad Jizerou 386
512 43 Czech Republic
elitexok@elitexok.cz
IIdentification No : 64256383 / CZ64256383
---
| introduction | products | machinery |